"Floored? We've got you covered!"
Leduc's One Stop Flooring Destination since 2002.
100% Locally Owned and Operated.
150 years of combined flooring experience
Top quality products and best brands at competitive prices
Installation and servicing of all products sold
Professional journeyman installers.
No job is too big or too small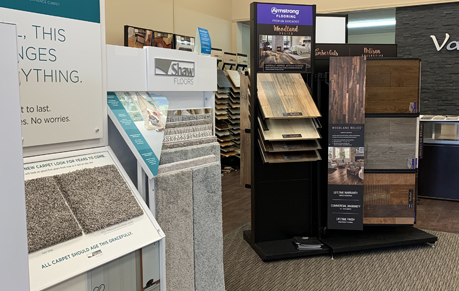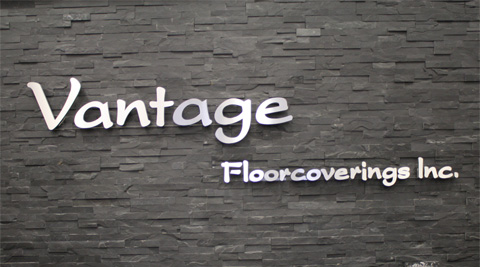 From sponsoring a room in the LRC, the Leduc Riggers, STARS fundraising events and various Slo-pitch teams, we are proud to be a part of the Leduc community.
Our staff has each lived in Leduc (and area) for over 40 years and believe in the motto  "Support local, shop local".
"Most impressive!"

We recently had Vantage replace the carpet in our office tower and the end result has been met with positive comments only. The focus of this project was to not interrupt the office staff. I am pleased to say that Vantage was able to accommodate. The staff went home at the end of the day and returned the next morning to an office with new carpet. Vantage arranged for the removal and the replacement of the office furniture for this project. Our st

...
- Dan Borys; Operations & Maintenance Manager (Black Gold Regional Schools) -
"I would recommend Vantage Floor Covering to anyone"



I have been extremely satisfied with Vantage Flooring in every respect. Their execution of the work was professional. They were always responsive to site conditions, and they always kept me informed of their progress. The craftsmanship of flooring projects is of exceptional high quality. I would recommend Vantage Floor Covering to anyone considering flooring projects.
- Bernie Lapointe; Building Structures Superintendent (Edmonton Airports) -
"very good results"



Vantage Floorcoverings Inc. has done work for the City of Leduc for approximately 6 years, with very good results. The work has ranged from small to large on all types of floor surfaces. Through my interactions with VFI, I have found them to be responsive to ideas and direction, bringing forward best practice recommendations, while ensuring that the quality of the finished product is not compromised.
- Bruce Knisley; Director, Facility and Property Services (The City of Leduc) -