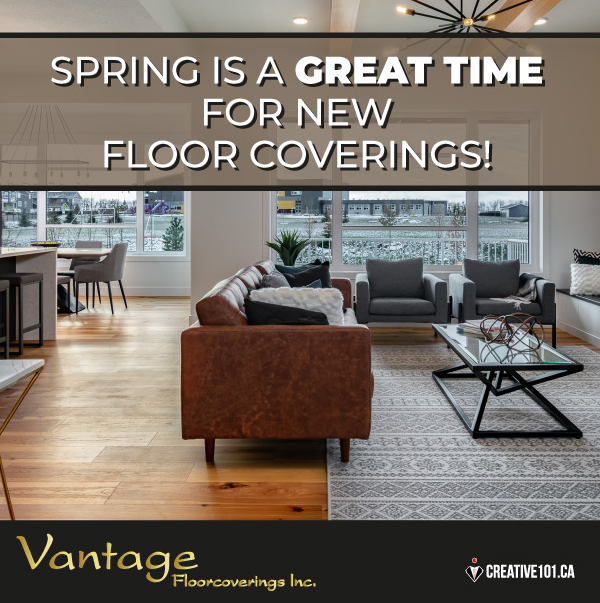 Replacing your floors?
Why spring time is a good time to do it!
Wednesday, April 21, 2021
Spring cleaning? Replace your flooring to freshen up your space!
This time of year, it's great to open up your windows, let the sun shine in and welcome the wonderful sounds and smells of spring. It's also a good time to spruce up the interior of your home with fresh, new floor coverings. Spring brings new life to nature, why not refresh and revitalize the inside of your home, too?
A few reasons why it's a good time to think about changing out your flooring:
Opening doors - a lot!
When flooring materials are installed, it's usually accompanied with the installers going in and out of your home. Bringing in the new flooring and getting rid of the old, is much easier without snow or the cold temperatures. Now that the weather is better, it won't be a bad thing. It allows for ventilation and the fresh, spring air to enter your house.
Humidity levels
The cold weather in winter or the hot temperatures and high humidity of summer, can be hard on flooring materials like hardwood. Springtime can be the optimum atmosphere for floor replacement.
It's a good idea to have all types of flooring get used to their new homes. The lower humidity and comfortable temperatures, allow your floors to be installed problem free. No dry air shrinking the wood or cracking.
Ready for summer
Installing your beautiful, new floors in the spring, will allow you to enjoy them ahead of the busy summer months.
To have Vantage install your new floors this spring, give us a call at 780-986-5212. We'd be happy to help you pick out the best products for your space.
Author: Vantage Floorcoverings Ltd.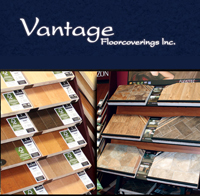 Suppliers and installers of hardwood, carpet, luxury vinyl or ceramic tile. Our wide selection of floor covering options will ensure your flooring requirements will be met for your home, office or retail space. All products are professionally installed and serviced by Vantage Floorcoverings, providing you with peace of mind.
"Most impressive!"

We recently had Vantage replace the carpet in our office tower and the end result has been met with positive comments only. The focus of this project was to not interrupt the office staff. I am pleased to say that Vantage was able to accommodate. The staff went home at the end of the day and returned the next morning to an office with new carpet. Vantage arranged for the removal and the replacement of the office furniture for this project. Our st

...
- Dan Borys; Operations & Maintenance Manager (Black Gold Regional Schools) -
"I would recommend Vantage Floor Covering to anyone"



I have been extremely satisfied with Vantage Flooring in every respect. Their execution of the work was professional. They were always responsive to site conditions, and they always kept me informed of their progress. The craftsmanship of flooring projects is of exceptional high quality. I would recommend Vantage Floor Covering to anyone considering flooring projects.
- Bernie Lapointe; Building Structures Superintendent (Edmonton Airports) -
"very good results"



Vantage Floorcoverings Inc. has done work for the City of Leduc for approximately 6 years, with very good results. The work has ranged from small to large on all types of floor surfaces. Through my interactions with VFI, I have found them to be responsive to ideas and direction, bringing forward best practice recommendations, while ensuring that the quality of the finished product is not compromised.
- Bruce Knisley; Director, Facility and Property Services (The City of Leduc) -